Do you have a leaky roof?
For the Leader in Roof Repair Charleston
SC, Call Powell Roofing!
Attention homeowners in Newton MA! If you are searching for a roof repair in Newton MA services, Certified Roofing is your best bet. Our team consists of trustworthy professionals who deliver superior-quality roofing services at competitive prices. So don't wait – get the reliable and efficient roof repairs that your home needs now with Certified Roofing!
Have you noticed any strange dark spots on your ceiling? If so, this could be an indicator of water leaking from the roof. Don't put off getting it fixed – contact us at (617) 431-8402 for our professional roof repair services in Newton MA before the damage worsens!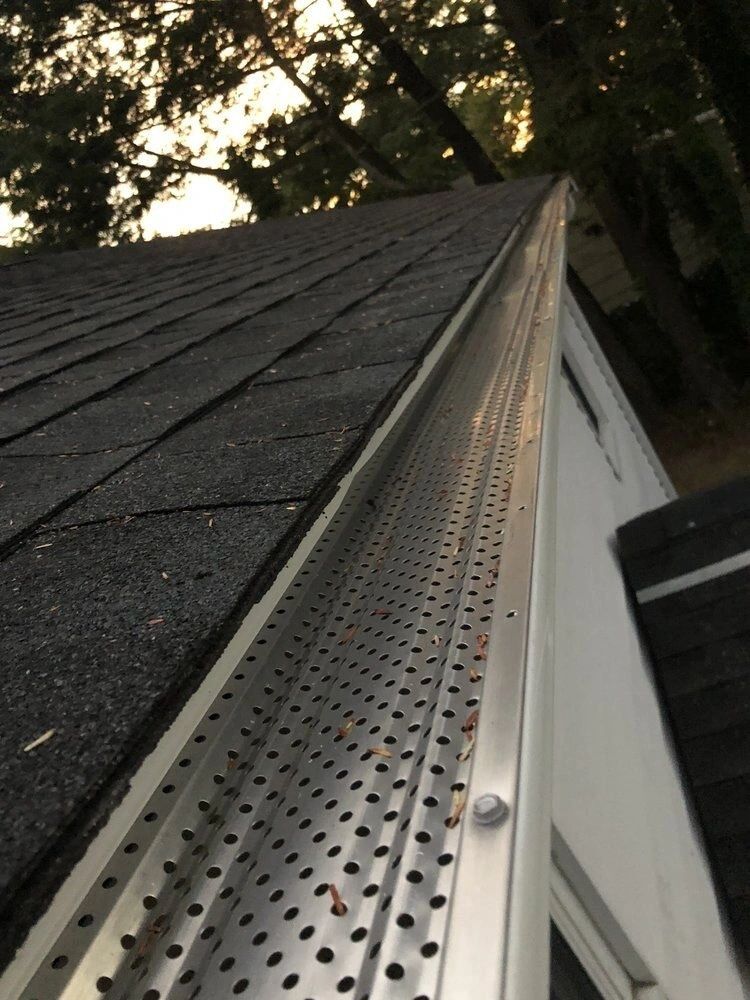 Reliable and Trustworthy Services For Roof Repair in Newton MA
Make sure that your roof repair in Newton MA job is done right the first time with our licensed and certified team of professionals. Our years of experience in providing trustworthy services make us one of the best roofing companies in Newton, MA! Let us handle all your roof repair needs with quality workmanship so you can have peace of mind knowing you have a durable and reliable roof over your head.
Indications that Your Roof Might Require Repair Work!
Sagging Roof
Broken or Damaged Shingles
Moisture Leaking Through Ceiling
Holes in Your Roof
Water Damage to Sheet Rock
Lifted shingles
A tree landed on the roof
Large branches on the roof
Missing shingles
Recent Hail Storm
When it comes to roof repair, you want the job done right the first time. That's why we are proud to offer our customers licensed and certified professionals with years of experience in providing reliable services. Our team is dedicated to providing quality workmanship so you can have peace of mind knowing your roof is durable and trustworthy.
Let's Evaluate Your Roof and See If It Needs Repair
At the outset of our roof repair process in Newton MA, we have a team of experts who evaluates your residence. With this evaluation as our guidepost, our intention is to provide you with an ideal solution for your roof – whether it's through repairs or another option depending on its current state. Although rare at times, there may be too much damage to simply just patch up, and instead opting for roof replacement Newton MA might be needed.
Quality Service at Exceptional Pricing For Roof Repair In Wellesley MA
Unmanaged water damage can cause an array of issues for your home, and the effects could be costly. If you're spotting any signs of interior or exterior water damage, make sure to contact a professional roofing contractor as soon as possible. Certified Roofing offers expert roof repair Wellesley MA services that will diagnose the issue swiftly and craft tailored repairs to keep your home safe from further harm.
Look no further than Certified Roofing for all your roof repair needs! Our skilled and informed team can evaluate which type of repair is ideal for your existing roof. You can have faith in us knowing that our experts will ensure any water damage or other structural issues are resolved properly, keeping you safe from potential risks down the line. Don't let the rain ruin everything; call Certified Roofing today!
Hire The Best Contractor For Your Roof Repair Needham MA Needs!
At Certified Roofing, no residential or commercial roof repair in Needham MA job is too large for our attention. Our team of experienced roofers handle all types of materials–from asphalt shingles to tile–and we guarantee you the most cost-effective and long-lasting solutions to your problems. To ensure there are no surprises down the road, we always provide a written estimate which details both the scope and total cost of each project. With us, your roof repair in Needham MA needs will be taken care of promptly!