Restore Your Roof Instead of Replacing It, and It Will Pay For Itself.
Certified Roofing – The Last Roof Restoration You'll Ever Need
Request Free Drone Inspection Now!
A drone with high definition camera gives you some awesome advantages
You can detect roof leaks with the infrared camera.
You can inspect the roof without climbing on it.
You can record the inspection on video and send it to the building owner.
DO NOT REPLACE YOUR ROOF,
Permanently stop leaks. 10, 15, & 20 year warranties available.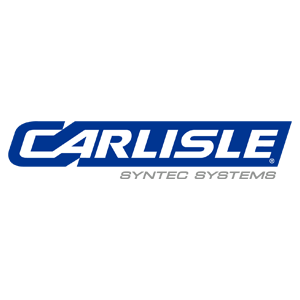 A Trusted and Experienced Industrial and Commercial Roofing Contractor in Massachusetts
Looking for industrial and commercial roofing contractor you can trust. Look no further than our team of experts! With years of experience in the industry and a commitment to quality workmanship and customer satisfaction, we're the go-to choice for all your roofing needs. From industrial to commercial roof inspection, repair, roof restoration, recovery, and roof replacement, we've got you covered. Contact us today to schedule your roofing service.
Free Consultations
In depth inspections. Same day estimates. Pricing options to meet your budget.
Recognized as America's Fastest-Growing Industrial and Commercial Roofing Company
Recognized as America's Fastest-Growing Roofing Company – Best In Class Customer Service
Product Knowledge and Expertise
Certified Roofing invests time and money in training its employees on our product offerings. We also only sell the best.
On-Site Project Management
Every project we take on is overseen by office and field supervisors. This leads to quality installations, clean job sites and clients whose needs are taken care of.
Best Warranties in the Industry
Due to our Manufacturer Certifications and status, we are able to offer Full leak-free system warranties from some of the Best and Biggest industrial commercial roofing manufacturers like Carlise, Firestone, Genflex, Versico, Mulehide, Apoc, Gaco Roof 
About Certified Commercial Roofing
Welcome to Certified Roofing, where we believe in safeguarding your business by fortifying your roof. With roots deeply planted in the heart of Massachusetts, we've been serving the commercial community as a beacon of quality and integrity in roof restoration and maintenance for over two decades.
Our Mission
At Certified Roofing, our mission is simple: to extend the life of your commercial roof while delivering unparalleled value and peace of mind. We understand that a roof is more than just a structure; it's the frontline defense for your assets, employees, and operations. That's why we're committed to providing solutions that not only protect but also contribute to your bottom line.
Our Expertise
Our team of seasoned professionals is at the core of our success. Each member is a specialist in commercial roofing, from thermal leak detection to the precise application of cutting-edge silicone roof coatings. We're not just contractors; we're craftsmen who take pride in every square foot of roofing we restore.
Sustainability and Responsibility
We're not just fixing roofs; we're setting industry standards for sustainability. Our roof restoration processes are designed to minimize waste, reduce the need for replacement, and save energy. By choosing Certified Roofing, you're opting for a greener, more responsible roofing solution.
Our Promise to You
When you partner with Certified Roofing, you're guaranteed a service that's as reliable as the roofs we restore. We promise transparency, honesty, and a roof that will stand the test of time. Restore your roof with us, and forget about it forever, because a roof should be the last thing on your mind when running a successful business.
Join Our Family
We invite you to join the multitude of satisfied clients who have chosen Certified Roofing as their trusted partner. Let's embark on a journey to a more secure and cost-effective roofing solution together.
Innovation at the Helm
Innovation is the cornerstone of our approach. We harness the power of thermal drone technology to detect even the most elusive leaks and vulnerabilities in your roofing system. This state-of-the-art method ensures accuracy, efficiency, and most importantly, your safety and satisfaction.
Protect Your Investment with Our Reliable Industrial annd Commercial Roofing Solutions

At Certified Roofing Company, we take pride in delivering high-quality industrial and commercial roofing services that exceed our customers' expectations. Our team of experienced professionals is committed to ensuring that every project is completed with attention to detail and craftsmanship. We prioritize customer satisfaction and strive to build long-lasting relationships with our clients by providing exceptional service from start to finish. Choose us for reliable, affordable, and top-notch roofing services.


Accreditations and Awards
Quality Industrial and Commercial Roofing Services – Schedule Your Consultation Now

Our industrial and commercial roofing company offers expert roof repair, roof installation, and roof replacement services to ensure that your industrial and commercial roof is in top condition. Our experienced and certified roofing contractors use only high-quality materials and the latest techniques to ensure a long-lasting and durable roof. Trust us to provide professional and reliable industrial and commercial roofing services for your business.
Reliable Professionals
As a local company in the Newton and Greater Boston area, we specialize in commercial roof restoration, commercial roof replacement, and repair, We are dedicated to providing customer service that is second to none. Whether you have a new construction project or need to replace an old or damaged roof, we offer full commercial repair and replacement services.
Individualized Roofing, Siding and Gutter Options
We will provide you with a full consultation to explain all of your available options so that you can choose the roofing plan that's right for your commercial buildings. We will work with you and adhere to your personal needs.
Customer Satisfaction Guaranteed
We make sure that we have a plan for keeping a clean and safe worksite and when were done our work lives up to our warranties and beyond.
See Our Work: Impressive Industrial and Commercial Roofing Projects
Our industrial and commercial roofing company takes great pride in our impressive industrial and commercial roofing projects. Our team of skilled roofing contractors has completed a variety of roof installations, roof repairs, and roof replacements with exceptional attention to detail and quality workmanship. We have a proven track record of delivering outstanding results that exceed our clients' expectations. Browse our portfolio to see some of our most impressive projects and get inspired for your own industrial and commercial roofing project.
Testimonials: See What Our Newton, MA Customers Say About Us
The "Testimonials: See What Our Newton, MA Customers Say About Us" section of the roofing company's website features honest and genuine feedback from satisfied customers in Newton, MA. From roofing repairs to installations, customers share their experiences working with the company and how they exceeded expectations. This section helps potential customers build trust and confidence in the company's services, knowing that previous clients have had positive experiences.
Dion responded to my phone call and came to my house the same day. He finished the work quickly and professionally.
We had Certified Roofing work on commercial rubber flat roof. The rubber roof had water ponding causing drainage issues, drain pipes coming off, seems coming apart, robber roof showing signs of aging, etc. I had the pleasure of working with the owner of Certified Roofing, Dion Gaines. He is very pleasant and professional to work with. Him and his crew are very hardworking. They did thorough cleanup after the work. Dion's communication was impeccable. He promptly took & returned my phone calls and text messages. We are very satisfied with the work they did on roof. I have the full confidence that he will stand behind his work and resolve any future unforeseen issues.
Evaluated my roof leak and gave an honest appraisal, ultimately suggesting it could be an easy fix for a handyman. Excellent service and good people. Thanks!
Dion, Ryan, and Certified Roofing team really did a fantastic job replacing our roof. Initially they provided me three quotes giving me options and educating me on the differences. Replacing roofs is not something I do often (thankfully) so the education was appreciated. The level of detail in the quote line items was also helpful and made it easier for me to compare. Their pricing came in around the middle among all of the quotes I received. After seeing the finished job and talking to Dion, I felt that I got good value. I also walked away feeling confident that he will stand behind his company's work should anything happen in the future. On the day of the job, the team showed up exactly at the time they said they would show up and were extremely efficient and safe. You can see in the photo below that they did a nice job protecting everything below the roof. They left the yard around the house very clean after finishing the job. I'm very happy that I went with Certified Roofing.
Creation Mythology
2022-07-01
Certified Roofing installed a new roof for us and the experience from quote to delivery was done with clear communication and professionalism, as well as cost competitiveness.
We had such a good experience with Certified Roofing. Ryan was very communicative and professional; the team did a wonderful job - it looks very precise and clean. I will definitely use in the future!
Completed the work on time. Went back to him to fix some paperwork issues before selling house so that warranty can be transferred. Dion was very responsive and got it done!
Jonathan Goldenberg
2022-06-08
Ryan was fantastic - well priced, did a great job, timely with his work. I highly recommend him & his company!
Justin Giuliano
2022-05-04
Truly a first rate operation. I couldn't recommend more strongly. My first experience was contracting Certified Roofing for a client of mine on a property I managed. John was the most responsive of the contractors I reached out to, and overwhelmingly the best price/value. I was so impressed with the work that I then used them again for my own roof a few months later. Again the communication, work, speed, and price was incomparable. I continue to recommend this company to friends, associates, and clients.
Dion and his crew did a great job! They were responsive and punctual, and Dion is super friendly, high integrity, honest, and great to work with. We've used them for other roof work in the past and will use them again for future roor-related issues.
What is Roof Restoration?
Roof restoration is the process of renewing and repairing existing roofing materials to extend the life of a roof. It can involve cleaning, repairing, re-coating, or re-sealing the roof surface.
Is Roof Restoration Better than Roof Replacement?
Roof restoration can be better than replacement in terms of cost, time, and convenience when the existing roof is fundamentally sound and only moderately aged or damaged. It's less disruptive and more environmentally friendly as it generates less waste.
What is the Difference Between Restoration and Replacement?
Restoration focuses on repairing and improving the existing roof, while replacement involves tearing off the old roof and installing a completely new one. Restoration is typically less extensive, less expensive, and less wasteful compared to replacement.
Is Roof Restoration Cheaper Than Roof Replacement?
Yes, roof restoration is generally cheaper than replacement because it requires less labor, fewer materials, and a shorter time frame to complete. It's a cost-effective solution for extending the life of a roof without the full investment of a new roof.
What is Roof Coating?
Roof coating is a protective layer applied to roofs to extend their life, improve energy efficiency, and prevent leaks. It acts as a barrier against weather, UV light, and physical damage.
What are the Types of Roof Coating?
The common types of roof coating include:
Acrylic Coatings: Water-based and cost-effective, suitable for a wide range of climates.
Silicone Coatings: Excellent for waterproofing and resisting weathering, often used in areas with heavy rainfall or ponding water.
Polyurethane Coatings: Great for high-traffic roofs due to their durability and impact resistance.
Asphalt Coatings: Often used for built-up roofs (BURs) and are available in solvent-based and water-based forms.
Elastomeric Coatings: Flexible and can stretch; they return to their original shape without damage.
Reflective Coatings: Designed to reflect sunlight and reduce cooling costs, often in white or light colors.