Certified Roofing of Newton MA
Making Roofing in Massachusetts Easier.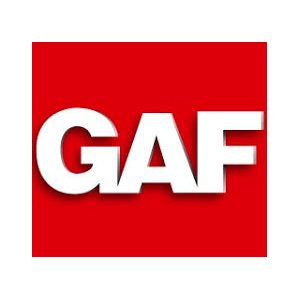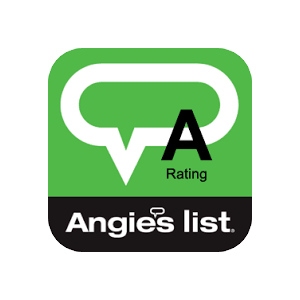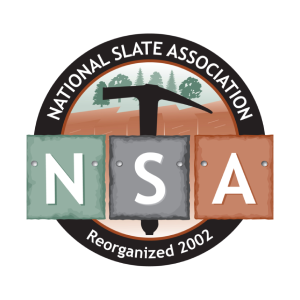 For a Leak in Your Roof or A Whole New Roof – We've Got You Covered.
Free Consultations
In depth inspections. Same day estimates. Pricing options to meet your budget.
Recognized as America's Fastest-Growing Roofing Company
Recognized as America's Fastest-Growing Roofing Company – Best In Class Customer Service
Product Knowledge and Expertise
Certified Roofing invests time and money in training its employees on our product offerings. We also only sell the best.
On-Site Project Management
Every project we take on is overseen by office and field supervisors. This leads to quality installations, clean job sites and clients whose needs are taken care of.
Best Warranties in the Industry
50 Year Material Warranties. 10 Year Workmanship Warranties.
Certified Roofing Excellence in Newton, MA: Dion G.'s Legacy of Distinction Since 2006.
Get Ready to Embark on a Journey: A Warm Welcome to Our Growing Community!
With over a decade of experience, Dion G. has cultivated Certified Roofing into an esteemed multimillion-dollar roofing company based in Newton MA that is renowned for its honesty, integrity, and passion. Every job – big or small – we guarantee to provide exceptional service at fair prices according to our motto "Do a great job at a fair price" which all employees of Certified Roofing are committed to upholding.
The uncompromising principles established by Dion G. and the Certified Roofing team at its founding have powered this company's success, and will continue to shape our vision for the future.
Let Certified Roofing in Newton MA help you with any roof-related issues. We are prepared to provide a free roof inspection for anyone who requires our services – all it takes is one phone call! Our experienced team of experts can help bring your home back up to standard, ensuring that your safety and comfort remain uncompromised. Don't wait – contact us today for assistance!
Roofing Newton Massachusetts –
one of the best roofing companies in Massachusetts
Whether you need a new roof, roof maintenance, or roof repairs – We can help.
Accreditations and Awards
Certified Roofing Guarantee
We remain true to the same principles on which our company was founded over a hundred years ago
Reliable Professionals
As a local company in the Newton and Greater Boston area we specialize in residential and commercial roofing , siding and custom gutter services, We are dedicated to providing customer service that is second to none. Whether you have a new construction project or need to replace an old or damaged roof, siding or gutter, we offer full repair and replacement services. roof installation roof replacement roof repair
Individualized Roofing, Siding and Gutter Options
We will provide you with a full consultation to explain all of your available options so that you can choose the roofing plan that's right for your home or business. We will work with you and adhere to your personal needs.
Customer Satisfaction Guaranteed
We make sure that we have a plan for keeping a clean and safe worksite and when were done our work lives up to our warranties and beyond. roof repair roof replacement roof installation
We Are Proud of Our Work – Construction and Roofing Projects
Dion responded to my phone call and came to my house the same day. He finished the work quickly and professionally.
We had Certified Roofing work on commercial rubber flat roof. The rubber roof had water ponding causing drainage issues, drain pipes coming off, seems coming apart, robber roof showing signs of aging, etc. I had the pleasure of working with the owner of Certified Roofing, Dion Gaines. He is very pleasant and professional to work with. Him and his crew are very hardworking. They did thorough cleanup after the work. Dion's communication was impeccable. He promptly took & returned my phone calls and text messages. We are very satisfied with the work they did on roof. I have the full confidence that he will stand behind his work and resolve any future unforeseen issues.
Evaluated my roof leak and gave an honest appraisal, ultimately suggesting it could be an easy fix for a handyman. Excellent service and good people. Thanks!
Dion, Ryan, and Certified Roofing team really did a fantastic job replacing our roof. Initially they provided me three quotes giving me options and educating me on the differences. Replacing roofs is not something I do often (thankfully) so the education was appreciated. The level of detail in the quote line items was also helpful and made it easier for me to compare. Their pricing came in around the middle among all of the quotes I received. After seeing the finished job and talking to Dion, I felt that I got good value. I also walked away feeling confident that he will stand behind his company's work should anything happen in the future. On the day of the job, the team showed up exactly at the time they said they would show up and were extremely efficient and safe. You can see in the photo below that they did a nice job protecting everything below the roof. They left the yard around the house very clean after finishing the job. I'm very happy that I went with Certified Roofing.
Creation Mythology
2022-07-01
Certified Roofing installed a new roof for us and the experience from quote to delivery was done with clear communication and professionalism, as well as cost competitiveness.
We had such a good experience with Certified Roofing. Ryan was very communicative and professional; the team did a wonderful job - it looks very precise and clean. I will definitely use in the future!
Completed the work on time. Went back to him to fix some paperwork issues before selling house so that warranty can be transferred. Dion was very responsive and got it done!
Jonathan Goldenberg
2022-06-08
Ryan was fantastic - well priced, did a great job, timely with his work. I highly recommend him & his company!
Justin Giuliano
2022-05-04
Truly a first rate operation. I couldn't recommend more strongly. My first experience was contracting Certified Roofing for a client of mine on a property I managed. John was the most responsive of the contractors I reached out to, and overwhelmingly the best price/value. I was so impressed with the work that I then used them again for my own roof a few months later. Again the communication, work, speed, and price was incomparable. I continue to recommend this company to friends, associates, and clients.
Dion and his crew did a great job! They were responsive and punctual, and Dion is super friendly, high integrity, honest, and great to work with. We've used them for other roof work in the past and will use them again for future roor-related issues.